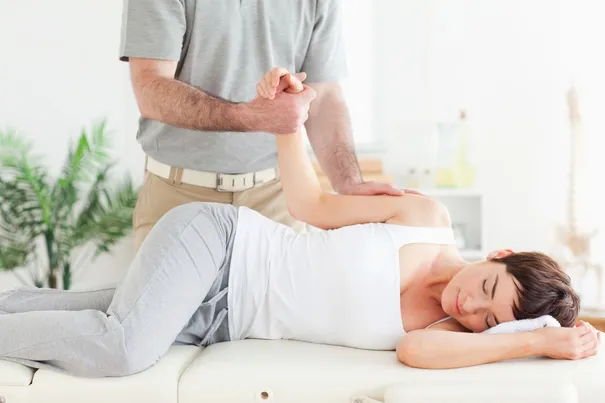 Looking for natural and lasting relief? Dr. Stephen Steller and Dr. Ryan Garcia at Spinal Correction Centers in Dunedin, Largo, St. Petersburg, and Riverview, FL, offer chiropractic adjustments and other techniques to help you achieve this goal.
How Do Chiropractic Adjustments Provide Natural Relief?
For some time now, the common method for getting rid of pain has been through medication or surgical intervention. The problem with this is that medication just masks the pain, leaving you needing to take more and more. It's also led to many addictions.
Surgery, though it is sometimes necessary, doesn't guarantee pain relief. In fact, it can lead to additional pain and potentially never fully recovering.
Chiropractic care, especially adjustments, provides a way to achieve pain relief naturally. You might have heard this claim but can't seem to understand how it can be true. Dr. Steller and Dr. Garcia at Spinal Correction Centers Dunedin, Largo, St. Petersburg, and Riverview share the answer below.
Adjustments Address the Root of the Pain
One of the major reasons pain medication only provides temporary relief is actually really simple: it's not fixing the problem. It works by blocking pain signals to the brain. The problem is that when it wears off, the pain comes back because the issue causing the pain is still there. For example, a herniated disc will still be present, causing pain.
Chiropractic adjustments, on the other hand, actually address the problem. In the example of the herniated disc, adjustments help relieve the pressure from the disc. Relieving the pressure from the disc helps the disc heal naturally and relieves the pressure from surrounding soft tissues.
Adjustments also release endorphins, which are the body's natural painkillers. Endorphins work like pain medications, so you get pain relief while your body is healing without taking medication.
Adjustments Work With the Body
The body really is an amazing thing. It is built in such a way that it can heal itself. In some cases, though, its abilities are hindered by various constrictions and issues within the neuromusculoskeletal system. Chiropractic adjustments work to remove whatever restrictions are impeding your body's natural healing processes.
Chiropractic Care is Comprehensive and Holistic
Adjustments are typically not the only treatment you receive when visiting your chiropractor. They are combined with other methods, including soft tissue therapy and lifestyle recommendations, to ensure the root cause and any related issues are fully addressed.
Learn more about natural healing through chiropractic adjustments by visiting Dr. Steller and Dr. Garcia at Spinal Correction Centers. You can reach our Dunedin office at (727) 734-7611, our Largo office at (727) 587-6667, our St. Petersburg office at (727) 520-1818, or our Riverview office at (813) 540-7270.